In the world of blogging there are organizations that have bloggers employed and then there are individual bloggers. Here are some education blogs from both types that have proved most useful in dispelling myths, providing staff development, and offering relevant resources for classroom use. If you want to learn more about educational purposes, click the link here: https://www.bbc.com/news/education
These are rock-solid and trusted education blogs that continue to be sources of inspiration for us all as educators from all walks of life. You'll find organizations dedicated to talking about modern teaching and learning, as well as educators from the trenches who put vision into practice every day.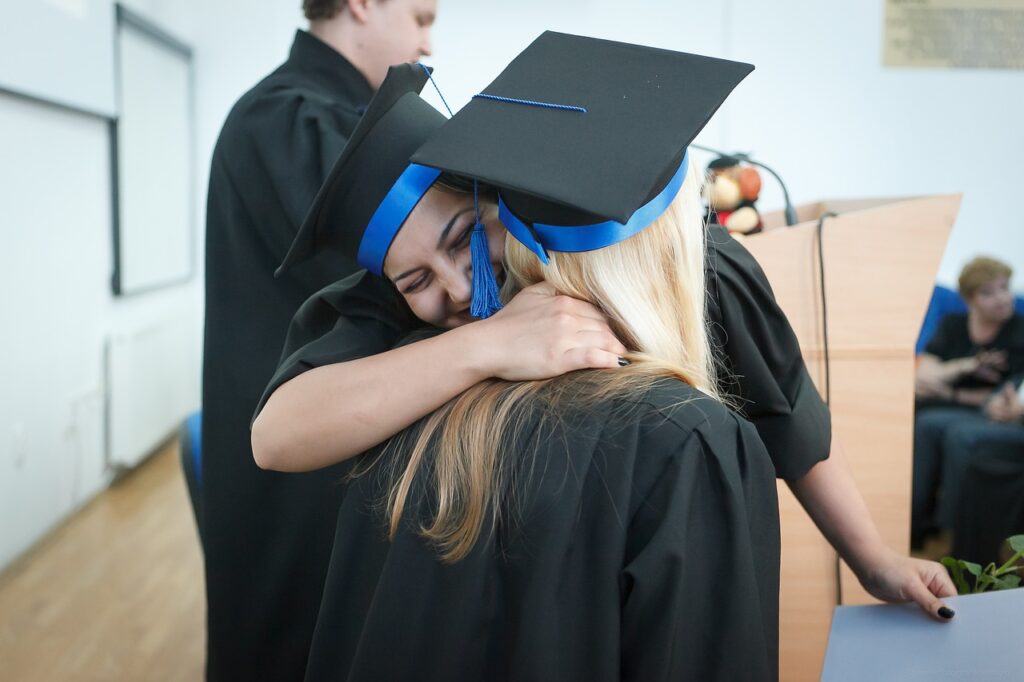 Terrific Education Blogs
Wabisabi Blog—Our very own home for all things education related. We strive to post content every day that teachers of every level find useful and inspiring.
Edutopia—One education blog that comes up frequently when searching the Web for anything innovative in education. This foundation seeks to keep education moving forward and at the forefront of discussion. You'll find videos, blogs, and up-to-date articles on the latest tools for educators.
MIndShift—This is KQED's contribution to innovative education. MindShift takes its tag line "How We Will Learn" seriously. As such they are dedicated to highlighting the cutting edge of education. MindShift is staffed by writers who are always in-the-know about the latest in learning and the technology that continues to enhance it.
EdSurge—EdSurge strives to provide the best information by relying on a community-driven database of edtech products and articles.
ISTE—Arguably the largest tech education organization, ISTE puts together a massive gathering of educators for technology every year. It requires membership to get full access, but their education blogs are freely accessible.
The Innovative Educator—Lisa Nielsen is The Innovative Educator. She works tirelessly to help change school for those that matter the most, which are the students. Seeking out resources to help them experience relevant and real-world success, she makes sure that all voices are heard.
EdTech Roundup—Michael Karlin's EdTech Roundup was formed in early 2013 to help out educators with the challenges of technology integration. You'll find technology news, reviews, lessons, app ideas, and more on this great blog.
FreeTech4Teachers—Richard Byrne is a former social studies teacher who now runs this blog. It's a treasure trove of resources for educators all over the world. Read about his own personal innovative milestones as an educator, and then dive into the great stuff he has on offer for all kinds of teachers in all kinds of classrooms.
Cycles of Learning—Ramsey Musallam is a featured speaker on TED Talks. He describes the mission for his blog as one designed "to create inquiry-based learning environments fueled by student curiosity and exploration." There is some really quality stuff here that's worth exploring in detail.
Kathy Schrock's Guide to Everything—Kathy Schrock has amassed an impressive array of resources in her many years as an educational technologist. In addition to her own articles, she also has a list of her own recommended education blogs. Her main website is incredibly well-organized, like a card catalog of resources too numerous to mention. Dive in and explore Kathy's efforts—you won't be disappointed.
Collaborative Task Managers That Educators and Learners Can Use Together
When collaborating in teams, creating solutions to real-world problems becomes an adventure and boundaries become limitless. It's no secret that today's students love working together. Teachers do as well, and as one you're in the perfect position to choose top-notch collaborative task managers to use in your classroom.
Collaboration with parents, students, colleagues, and administrators is a hallmark of the teacher of the future. So now is the time to excite and engage pupils in collaborative tasks. Here are 5 collaborative task managers that will get your students excited about working together. There are other alternatives listed afterward with links to each one.
Think of Trello as a virtual "idea board." In Trello, you can create as many boards as you want with lists and cards. The boards can then be discussed, collaborated upon, and manipulated to create a visual workflow. You can monitor the development of a project as people move cards to different lists like "To-do" or "Working on" or "Completed."
As you get to know how to use Trello, other possible uses become apparent. Students can check in with each other using discussions on a particular card. They can attach pictures and files, and then assemble all cards into one final project.
One thing to remember about Trello is how you keep everyone notified about changes to documents. Trello does not automatically notify everyone. You have to specifically "mention" team members in a comment preceded by an @. This sends an email to them to check Trello. The nice thing about Trello is that it's organic, and you don't have to use it in exactly one way. Your imagination guides how you use it.
Email needed: Email is still used here. Initially you use it to invite new team members, and also to notify them of changes when you mention them in a comment. This simply allows people to still participate in Trello discussions without having to sign up.
Price: Free. There is a paid version that has more features.
Interface: It's mostly visual. You get to manipulate cards, lists, and boards like a real bulletin board.
When you first log in to Nozbe, you can immediately see what tasks are considered a priority, and you can choose to take care of those. Your inbox is the message box that also contains other projects assigned to you. By clicking on Projects, you get a general overview of how your projects are coming along. You can then review your calendar and connect with your team.
Think of Nozbe as a day planner on steroids. You will recognize the system: listing tasks, prioritizing them, and checking them off when they are complete. You have the added bonus of collaboration so that others can complete the tasks along with you, bringing your projects to fruition. The interface is quick to understand with medium to little learning curve needed.
It's possible this tool is for your more experienced students who are already familiar with project organization methods. You can spend an entire unit on just the system alone. Nozbe also lets you manage up to 5 projects in their free version, and an unlimited number for paying customers.
Email needed: Email is not needed if users are logged into Nozbe.
Price: Nozbe is free for teachers at the moment. You must email them to request this.
Interface: Text oriented.